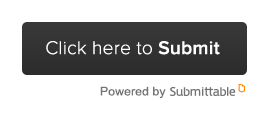 Process to Apply & Eligibility
All applications must be submitted electronically. Paper applications will NOT be accepted. All applicants will create an account with login credentials allowing work to be saved and continued at a later date. Only GISD employees are eligible to submit applications. A student or parent should never complete an application for funding from GEF. All projects must directly benefit GISD students and align with GEF's mission to enrich the educational experience and prepare students for the future. There are three application types to solicit funding from GEF:
Grant Cycle – support for innovative projects that impact student learning

Individual Grants: Awards up to $2,000
Team Grants: Awards up to $5,000
Campus/District-wide Grants: Awards up to $8,000

Out-of-Cycle – emergency funding for needs that impact student learning and cannot wait until the next grant cycle

Individual Grants: Awards up to $2,000
Team Grants: Awards up to $5,000
Campus/District-wide Grants: Awards up to $8,000

Individual Student – assistance for students in difficult circumstances that prevent them from participating in a valuable educational experience with peers

Awards up to $500 per student to a GISD educator serving as the student's sponsor
This table illustrates examples of individual, team, and campus grants.

Type
$ Limit
Example
Individual
$2,000
A single teacher applies for materials to bring history alive in their class.
Team
$5,000
The 3rd grade team at one school plan to share a kit to teach marine sciences.
Campus/District-wide
$8,000
A middle school intends to buy chemistry supplies for all of the science classes in 7th and 8th grade.

The elementary physical education teachers at several school campuses propose to share a "Healthy Lifestyles" curriculum.
Funding Priorities
In an effort to support GISD's strategic plan, GEF has adopted funding priorities for the 2017-18 school year. All Grant Cycle applicants will select one of the following issue areas. Applicants are encouraged to think creatively about how they can design projects that will contribute to improving academic performance in the identified issue areas.
Early literacy (reading on grade level by 3rd grade)
High-school readiness (credit earned in Algebra I and English I by 9th grade)
College and career readiness (success on Advanced Placement, Dual Credit, SAT, ACT, TSI, and CTE exams and achievement of certificates or licenses)
Innovation (pilot projects with evidence of potential success)
Technology Policy
Due to an outpouring of requests for classroom technology such as iPads and Chromebooks, GEF has adopted a new technology policy. All requests for technology must demonstrate a highly specific need. Please contact the GEF office by emailing foundation@gisd.org or calling (409) 766-5157 if you have questions regarding submitting a grant for technology.
Deadlines to Apply
For the Grant Cycle, the application will become available beginning Monday, October 2, 2017. The deadline to apply is Tuesday, November 7 at 12:00 midnight. The deadline is extremely firm. No exceptions. Starting in the 2017-18 school year, GEF will operate only one grant cycle per year.
The Out-of-Cycle and Individual Student applications are available year-round with a rolling deadline. Projects are reviewed by the Grants Committee and considered for funding as quickly as possible.
Application Attachments
All submissions must include the following attachments:
Letter of support from the appropriate principal or department head
Completed copy of GEF's grant proposal budget template; Click here to download the budget template.
Proof of support and official quote from GISD's Director of MIS (John Mathis – johnmathis@gisd.org) for technology requests
Proof of support from GISD's Director of Facilities (Paul Byers – paulbyers@gisd.org) for any project that requires installation or alteration of a building in any way
Grant Cycle Timeline
All grant recipients will receive an award letter noting the deadline to spend their funds and deadline to submit an evaluative report. The letter will also inform the recipient of any special instructions. For example,
Early-December – GEF prize parade awards funds
Late-January – deadline to expend funds
Late-April – deadline to submit evaluative report
Project Coordinators
All proposals must identify a Project Coordinator who is responsible for overseeing the implementation of the grant and communicating with GEF. The principal at the respective campus must assume or re-assign responsibility if the Project Coordinator becomes unavailable or does not fulfill the duties associated with the grant. For grants that involve several campuses, a GISD administrator assumes the role of the principal as the responsible party.
Additional resources are available here: